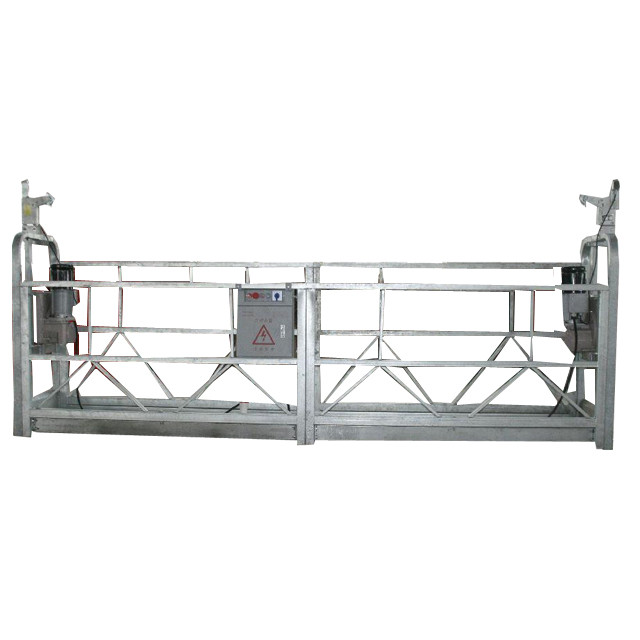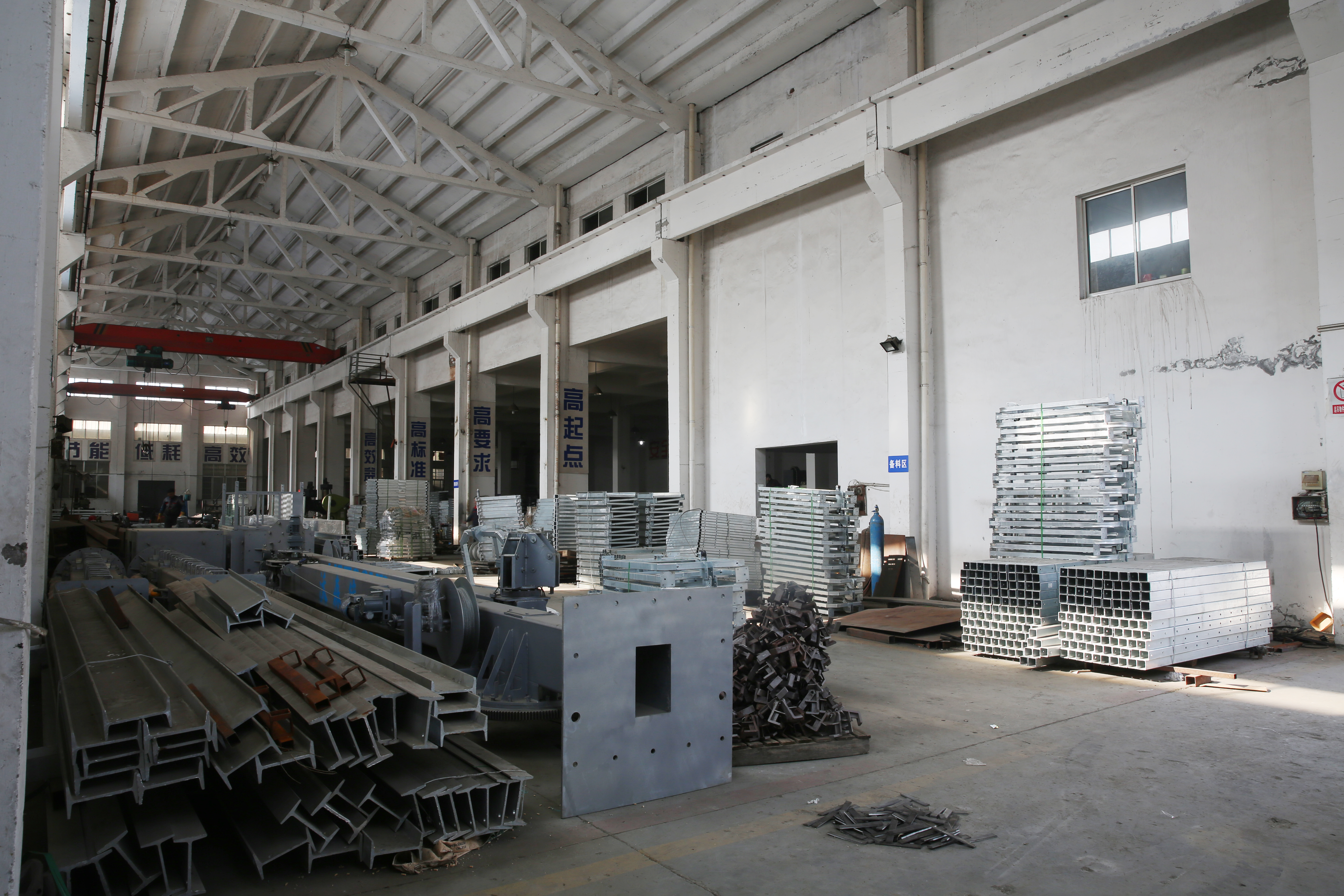 Applications:
1.Cleaning and maintaining of the exterior wall of high-rise building.
2.Painting, decoration and refurbishing of exterior walls.
3. Installation projects and other construction working of outer walls of high-rise building.
4. Aerial working of ship, large tower, bridge, dams and large chimneys.
5. Install and maintain for high-rise building elevator hoistway, shipbuilding industry, seagoing vessel, warships welding maintain.
Specifications:
Name

Technical parameter

Model

ZLP800

ZLP630

Rated load

800Kg

630Kg

Lifting speed

9-11m/min

1-11m/min

Platform Dimension L×W×H(mm)

7500×690×1450

6000×690×1450

Lifting Height

100 m

100 m

Cable

100 m

100 m

Steel rope

Ф9.1mm

Ф8.3mm

Hoist

Power

1.8KW*2

1.5KW*2

Voltage

440V/50HZ

440V/50HZ

Safety lock

Permission force of impact

30KN

30KN

Locking Cable Angle

3°~8°

3°~8°

Suspension

mechanism

Front beam overhang

1.3~.1.5m

1.3~.1.5m

Support adjustable height

1.44~2.14m

1.44~2.14m

Counterweight

1000KG

1000KG

20'ft container

8 sets

9 sets
Packing:


rope suspended platform safety