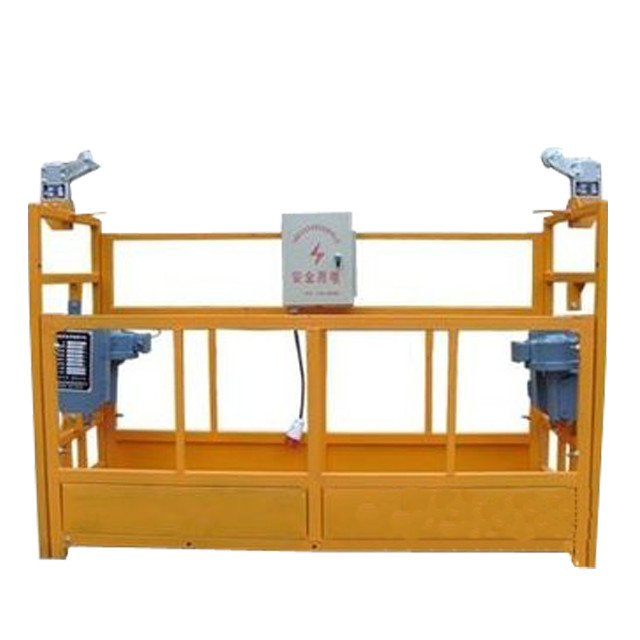 Basic Info
---
Model NO.: model A
Materials Standard: Q345, Q235
Surface Treatment: Hot DIP Galvanized, Power Coated, Electroplated
Certificate: Ce, SGS, ISO Shipping Port: Shanghai, Ningbo, Qingdao
Production Ability: 10 Sets Per Day
Trademark: safe
Transport Package: Steel Frame
Specification: ZLP500 ZLP630 ZLp800
Origin: Shanghai, China
HS Code: 73084000
Company information
---
Shanghai Success Construction International Trade Co., Ltd. is located Shnghai,. Our factory cover an area of 5000 square meters. We are specialized in designing and producing ringlock, frame, aluminum scaffolding, cuplock, kwikstage and mobile scaffolding. Our products are qualified with SGS and CE certification.
We have a highly experienced production team, that maintains top level of every stage of the producing progress. Each team of works is led by the supervisor who monitor day to day work. Automated weldingsystem are widely used. We have a complete quality control system, which guarantees the high quality of our products and make sure all progress is made to schedule.
Product Description
---
Suspended platform is an ideal equipment for facade construction, decoration, cleaning and maintenance, and is also widely used in elevator installation, shipyard, big tank, bridge, embankment and chimney. It provides safer, easier and more efficient platform access.
Decorating and constructing the external walls of high rise buildings
Repairing, checking, maintenance and cleaning for the external walls of the high rise buildings.
Construction, repairing and maintenance for large scale projects such as large tanks, chimneys, dams & bridges.
Welding, cleaning and painting for large ships.
Installing billboard for the high- rise buildings
ZLP series of high operating through the platform to set up in the building (structure) to build upper body suspension, along with steel wire rope construction (structure) building facade hanging objects to rely on motor drive for moving up and down the platform of a suspension hanging High-altitude manned operation of equipment for construction work carried out height, belonging to the non-permanent type platform.
Construction platform with construction adaptable, the basic construction of a high degree of restriction, occupied a small construction site, construction quality, efficient construction, set up to facilitate Assembly and Disassembly, less labor and employment, and low labor intensity, especially suitable for building (structure ) To build a larger complex changes in the shape of the occasion to carry out construction work.
The main purposes :
---
1.high-rise building construction and decoration of the wall (such as: plastering, tiling, brushing, etc.)
2. high-level multistorey building on the external walls of cleaning, maintenance and repair
3. Large scale construction projectsof the building construction,inspection, maintenance repair
4. The installation of elevators
Main Parameters
Type
ZLP500
ZLP630
ZLP800
Rated Capacity
500KG
630KG
800KG
Rated Lifting Speed
8-10m/min
8-10m/min
8-10m/min
Length of Platform
5m
(2m+1.5m*2)
6m
(2m*3)
7.5m
(2m*3+1.5m)
Wire Rope Diameter
8.3m
8.3m
8.3m
Hoist
Type
LTD5
LTD6.3
LTD8
Ratedlifting Force
4.9KN
6.17KN
7.84KN
Motor
Power
1.1KW
1.5KW
1.8KW
Voltage
220V
220V
220V
Frequency
60HZ
60HZ
60HZ
Rotation speed
1400rpm
1400rpm
1400rpm
Brake Torque
15Nm
15Nm
15Nm
Safety
Lock
Type
LSB30
LSB30
LSB30
Permission Force of Impact
30KN
30KN
30KN
Locking Cable Distance
<100mm
<100mm
<100mm
Locking Cable
3°~8°
3°~8°
3°~8°
Suspended
mechnism
Projecting Length
1.3~1.5m
1.3~1.5m
1.3~1.5m
Adjustable height of the beam
1.27-1.83m
1.27-1.83m
1.27-1.83m
Weight
Lifting Part Weight
440kg
480kg
594kg
Suspension Mechanism Weight
310kg
310kg
310kg
Weight
750kg
900kg
1000kg
Our advantage and service
---
1.reply you within 2 hours, reply your inquiry in 24 working days
2.Experienced technicians and sales answer your questions specifity
3.customers design is available, OEM & OQM are welcomed
4.Exclusive and unique solution can be provided to our customers
5.Special discount and protection of sales area to our distributor
6.Establish long cooperation relationship all over the world
a. We are several decades of experience in professional manufacturer
b. Advanced production machines
c. We provide high-quality products at reasonable prices.
d.The strict quality control system.
e. Ten research and development team.
f. We have a professional sales force.
g. export experience around the world.
h. We provide one-stop solution services.
suspended platform gondola