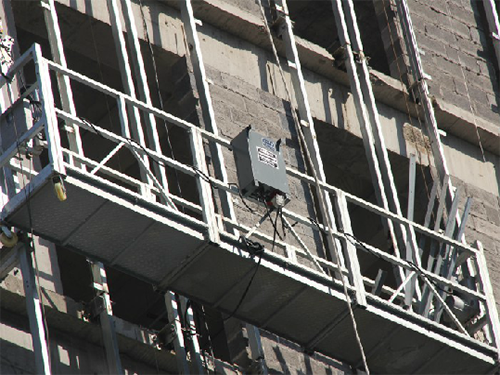 Detailed Product Description
---
Ⅰ.Suspended Platform Identification
Suspended platform is a kind of aerial working equipment for loading people, by setting up suspension frame on the top of building, which is using steel wire rope along building's vertical surface,and making up and down movement depends on electrical power.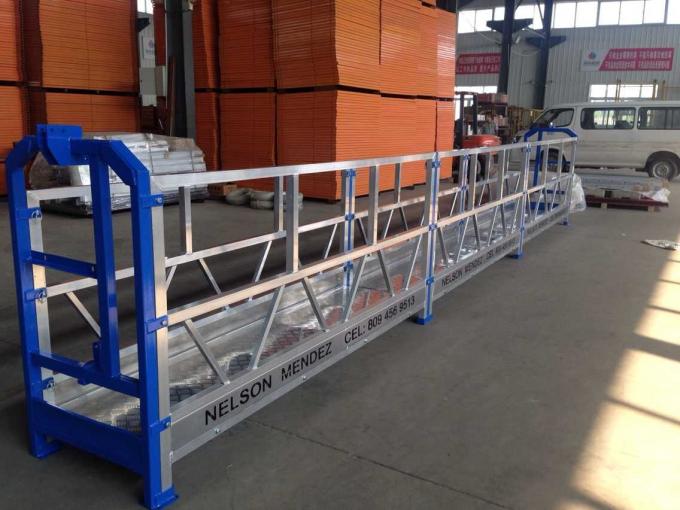 Ⅱ.Main usages of suspended platform
---
A)For exterior wall construction or decoration for tall building, or installing exterior components.
B) FOR exterior wall maintenance and cleaning.
C) For big project, for instance, construction, inspection and maintenance of big jar, chimney, dam, bridge, well frame.
D) Big vessel's sealing, cleaning and painting.
E) For installing advertisement board in high place.
Ⅲ.Suspended platform's type, material and conponents
---
A. Haoke suspended platforms are mainly divided into:ZLP100,ZLP250, ZLP500, ZLP630, ZLP800, ZLP1000
100,250,500,630,800,1000 mean working load
B. Material:
Platform is divided by surface effect, including Steel,Hot Galvanized,Aluminum alloy.
Steel can be red, black and orange according to client's requirements.
Hot Galvanized
Aluminum alloy(the bottom and side frames are aluminum alloy, the head is hot galvanized.)
The head of suspended platform refers to the both higher sides.
Suspension frames is divided by surface effect including steel and hot galvanized(There is no aluminum alloy for suspension frames.)
C. Suspended platform structure chart and main components
---
1)Platform
Made up of 1M, 1.5M, 2M, 2.5M, 3M as per clients'requirements, width is 690mm
Advantage:Easy assembly,easy installation, easy removement
A.Front platform 1.08M, back platform1.18M, head of platform 1.4M according to national standard.
B.Head adopted advanced mechanical principle, increasing safety factor and stablizing accuracy between the holes distance
C.Platform surface adopted sand blast and remoting rust and baking finishing technology, or hot galvanized, the bottom is auto slipper- resistance steel board.
We can offer wheels and against-wall support roller, they need extra charged.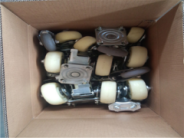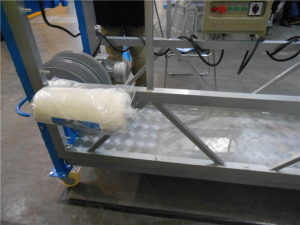 We can offer wirewinder, the charges will be borne by clients.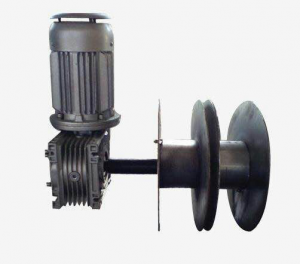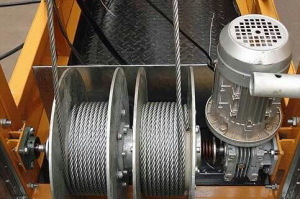 Steel frame size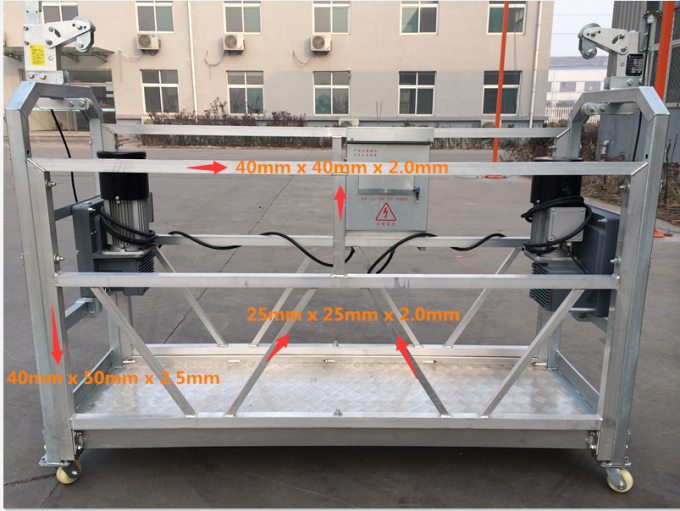 1)Suspension Machanism
Suspension machanism is made up of front beam, middle beam, rear beam, front base, rear base
Reinforcing steel rope, upper column, counter weight, middle beam inserts front and rear beam and can be adjustable.
Front beam length: 2.3M, 4.0MM thickness, 82mm*82mm
Middle beam length 2M, 4.0mm thickness, 70mm*70mm
Rear beam length 2.3M, 4.0mm thickness, 82mm*82mm
Counter weight frame: 1.65M
Suspension hight: 1-1.8M can be adjusted as per clients'requirements
Advantage: easy assembly and torn, save time and labor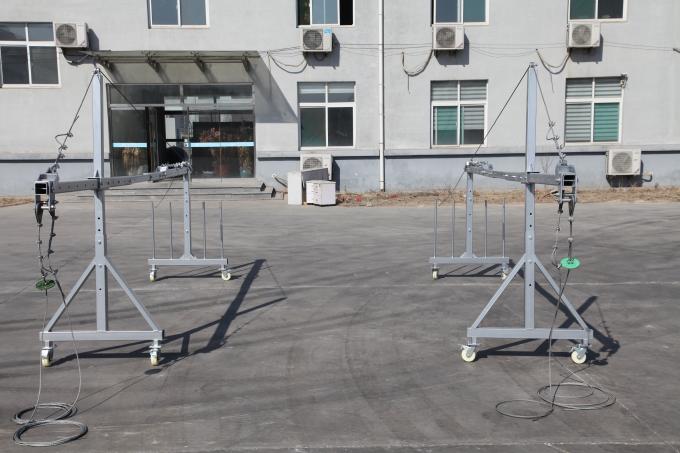 Suspension machanism weight (for reference only)
Sand blast suspension machanism: 270KG
Hot galvanized suspension machanism 253.8KG
Remarks: The wheel can be equipped on counter weight frame for convenience.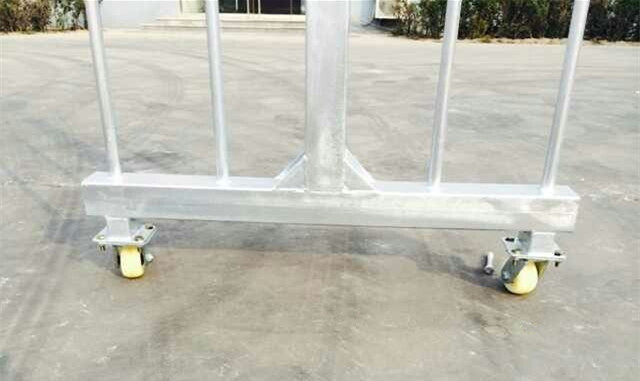 3) Hoist:
Mainly type LTD6.3 and LTD8.0,
Hoist inside components: gear is pure copper, wire winder is aluminum alloy
Remarks: Pls confirm the voltage , we have three phases and double phases voltage,
Weight of hoist is 52-55kg, inside package is carton+film, outside package is wooden case.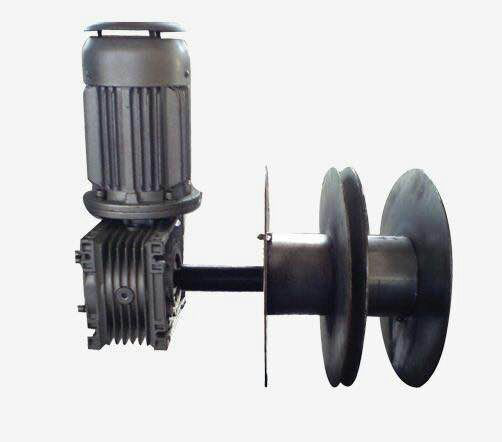 Safe lock
Safe lock is Dacrmet stainless steel, strengthen, once happen vibration, it can be locked immediately, 100% qualified. It can be divided with claw and without claw.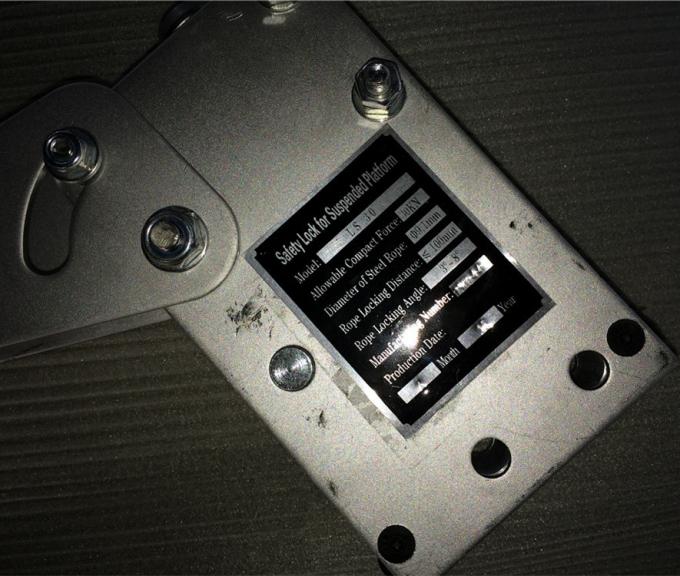 Parameter as follows
---
| | |
| --- | --- |
| Safety Lock Model | LDF30 |
| Adjusted specification | All Model |
| Allowable Compact Force | 30KN |
| Adjusting range of rope lock angle | 3°~8° |
| Rope Lock Distance | <100mm |
The common safe clock weight is 4.5kg/pc(centrifugal safe clock weight is 5.5kg/pc), hoist and safe clock in the same package, safe clock is covered by film to prevent from clash with hoist.
5)Control box
With years of experience and transformation, Haoke control box is highly configured (our products are absolutely no leakage and design science, waterproof, anti impact) with moisture proof, rain prevention and fog prevention measures, 100% of the internal parts are original CHINT (after a long time experiment, and our own patent, our power distribution. The box has light weight, small size, more than three times life, the advantage of low voltage control, inside part 100% CHINT), CHINT 50 transformer, can protect the instability of the current, play a protective role, avoid voltage instability caused by accidents, low voltage to the industry inconvenience. AC contactor is CHINT 18A, overheating protector and other internal components 100% are CHINT's.
Remarks: the weight of the distribution box is 16.5kg. Some customers require the internal parts of the distribution box to be supplied by Schneider brand, the charge will be borne by clients.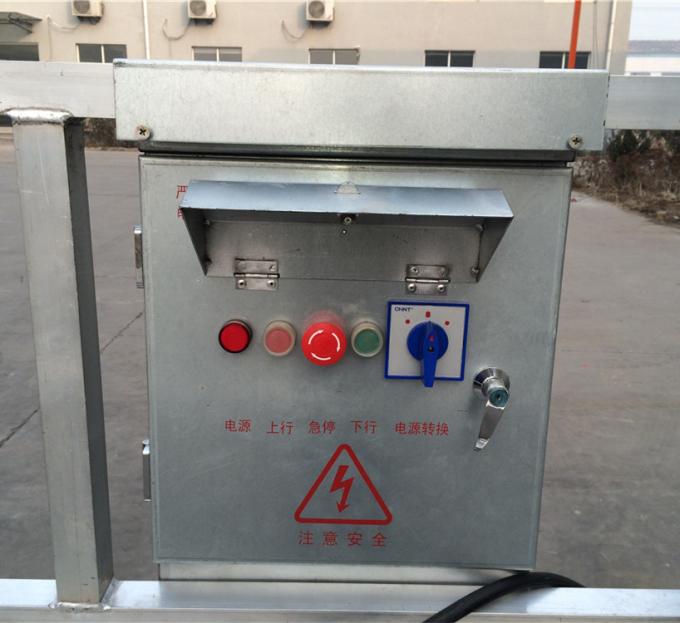 Wire rope
Specifications 4*31SW-8.3, 6 *19W+1WS-8.6, etc., optional diameter such as 8.3mm, 8.6MM, 9.1mm, 9.3mm and so on.
Suspended

Platform

ZLP500&ZLP630
ZLP800&ZLP1000
Diameter
Ф8.3mm
Ф8.6mm Ф9.1mm
The diameter of the wire rope used in different types of hanging basket is different.
Note: the length of the wire rope is 100 meters / volume. Some customers need other lengths, such as 50 meters, 120 meters, 150 meters and so on. Our company can make it, and the cost should be adjusted flexibly .
The package diagram of the wire rope is shown below. A set of hanging basket is made up of 4 wire ropes, 400 meters in length.
The weight of the wire rope is 25KG/pc, and the 4pcs is 100KG.
Shipping records: 115 meter wire rope size, 70X70X10CM
7) Safe rope:
100 meters / root, weight 13kg. We can choose two kinds of all - type and twist - type. The material: polypropylene fiber (high strength line) is the special purpose of the first class ocean ship; the high quality and high strength of 18mm, the large strength, the soft and hard, no release, etc. Breaking pull 47250N GB6095-85.
8)Cable
Standard 100 m / roll, weight 18.2kg, length can be customized according to customer requirements, lengthened part of the cost borne by the customer.
Remarks: some customers' voltage is 220V single phase, and they must be equipped with 6 πr cable. If the voltage is 220V three-phase, it is equipped with 4 πr cable.
Other voltages, such as 380V, 415V, etc., will be matched with 2.5 πr cables.
9)Counter weight
We can provide three different kinds of weight, including:Concrete counter weight, Concrete with steel cover,Iron-casting counter weight.
Ⅲ.Whole set of basket parameters specification table and weight detail
---
Property Model No.
ZLP500
ZLP630
ZLP800
ZLP1000
Rated load(kg)
500
630
800
1000
Lifting speed(m/min)
9~11
9~11
8~10
8~10
Motor power(kw)
2×1.5 50HZ/60HZ
2×1.5 50HZ/60HZ
2×1.8 50HZ/60HZ
2×2.2

50HZ/60HZ

Brake torque(Km)
16
16
16
16
Steel rope angle adjusting range(°)
3°- 8°
3°- 8°
3°- 8°
3°- 8°
Distance between two steel rope(mm)
≤100
≤100
≤100
≤100
Rated stretch of front beam(mm)
1500
1500
1500
1500
Suspending platform
Locking
Aluminum alloy
Aluminum alloy
Aluminum alloy
Aluminum alloy
Nr.Of platform rack
Single rack
Single rack
Single rack
Single rack
Nr.Of platform
2
3
3
3
L×W×H(mm)
(2000×2)×690×1300
(2000×3)×690×1300
(2500×3)×690×1300
(2500×3)×690×1300
Weight(kg)
350 Kg
375 Kg
410 Kg
455kg
Suspending mechanism(kg)
2×175 Kg
2×175 Kg
2×175 Kg
2×175 Kg
Counterweight(kg) optional
25×30pcs
25×36pcs
25×40pcs
25×44pcs
Diameter of steel rope(mm)
8.3
8.3
8.6 / 9.1
8.6 / 9.1
Max Lifting height(m)
300
300
300
300
Motor rotation speed(r/min)
1420
1420
1420
1420
Voltage(v) 3PHASES/Single Phase
220V/380V/

415V

220V/380V/

415V

220V/380V/

415V

220V/380V/

415V
suspended platform cradle
,
suspended platform gondola
,
suspended scaffold platform