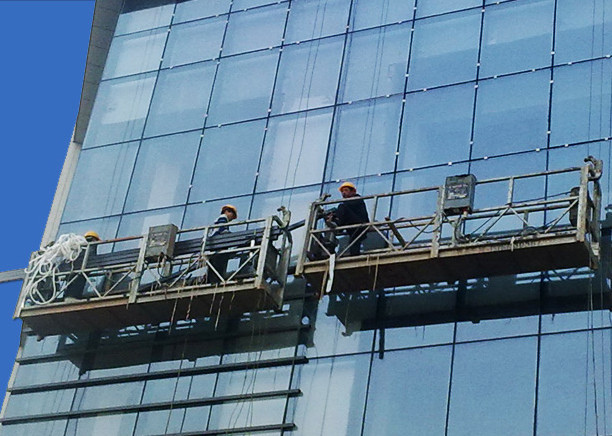 100m ~ 250m Working Height 220V / 60HZ / 3 Phase ZLP630 Aluminum Suspended Platform For High Building Painting
ZLP630 aluminum suspended platform is an ideal working access for façade works of high-rising buildings as facade construction, decoration, maintenance and so on. And it is also widely used into elevator installing, ship building and repairing, or in other works such as big-size tank, bridge, embankment and chimney.
It is easy for operation, flexible for moving, reliable in safety. It can take the place of construction scaffolding, improve the efficiency and save cost. Above all, COSMO Platforms provides workers a safer, easier and more efficient working access.
Specifications
---
Property Model No.
ZLP250
ZLP500
ZLP630
ZLP800
ZLP1000

Rated load(kg)

250

500

630

800

1000

Lifting speed(m/min)

9~11

9~11

9~11

8~10

8~10

Motor power(kw)

1×1.5 50HZ/60HZ

2×1.5

50HZ/60HZ

2×1.5 50

HZ/60HZ

2×1.8

50HZ/60HZ

2×2.2

50HZ/60HZ

Brake torque(Km)

16

16

16

16

16

Steel rope angle adjusting range(°)

3°- 8°

3°- 8°

3°- 8°

3°- 8°

3°- 8°

Distance between two steel rope(mm)

≤100

≤100

≤100

≤100

≤100

Rated stretch of front beam(mm)

1500

1500

1500

1500

1500

Suspending platform

NO.Of platform

1

2

3

3

3

L×W×H(mm)

1200×690×1300

(2500×2)×690×1300

(2000×3)×690×1300

(2500×3)×690×1300

(2500×3)×690×1300

Weight(kg)

84 Kg

350 Kg

375 Kg

410 Kg

455kg

Suspending mechanism(kg)

175 Kg

2×175 Kg

2×175 Kg

2×175 Kg

2×175 Kg

Counterweight(kg) optional

25*20pcs

25×30pcs

25×36pcs

25×40pcs

25×44pcs

Diameter of steel rope(mm)

8.3

8.3

8.3

8.6 / 9.1

8.6 / 9.1

Max Lifting height(m)

300

300

300

300

300

Motor rotation speed(r/min)

1420

1420

1420

1420

1420

Voltage(v) 3PHASES

220V/380V/

415V

220V/380V/

415V

220V/380V/

415V

220V/380V/

415V

220V/380V/

415V
Product drawing
---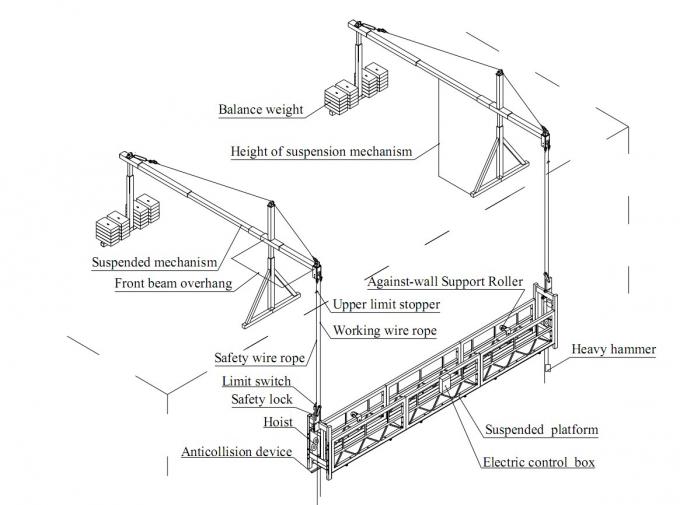 Product pictures
---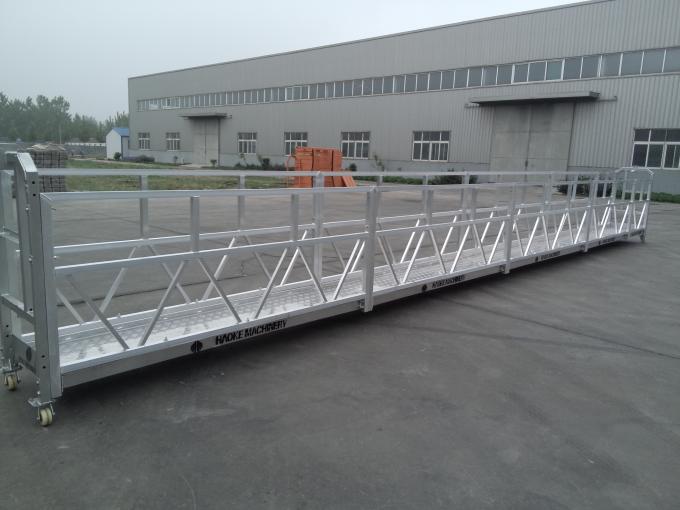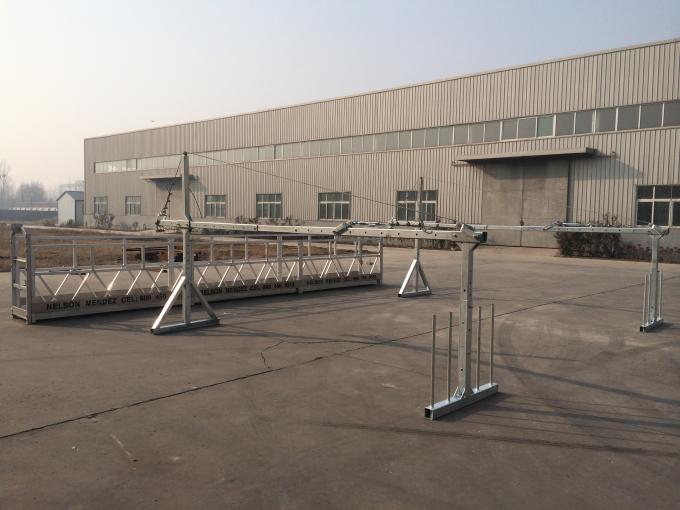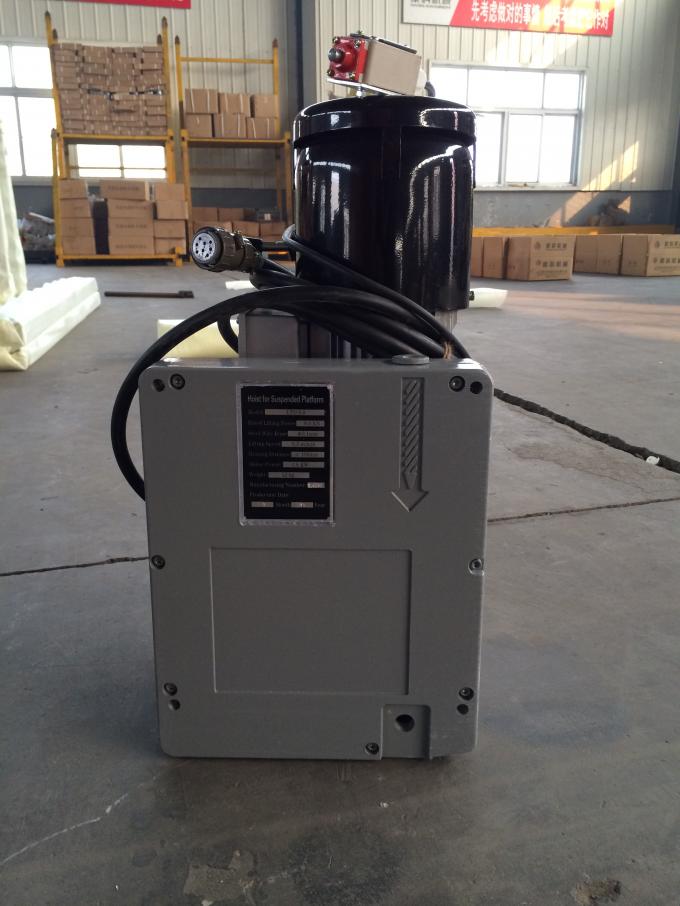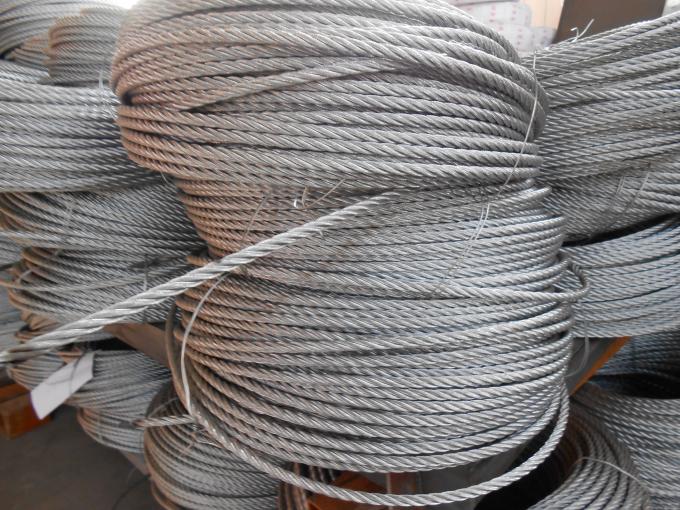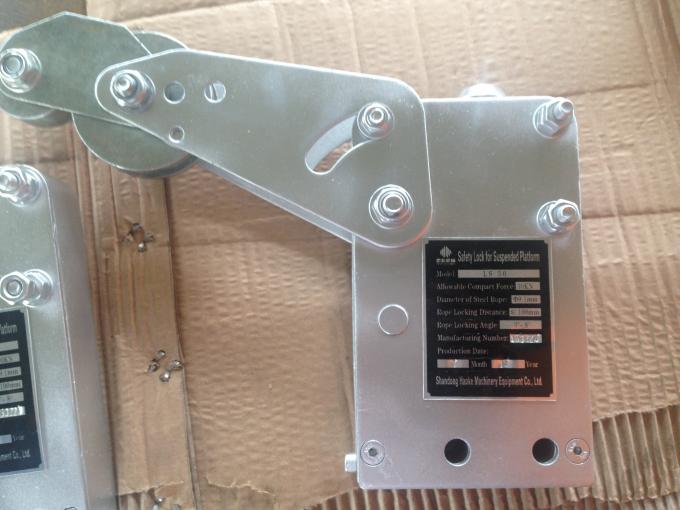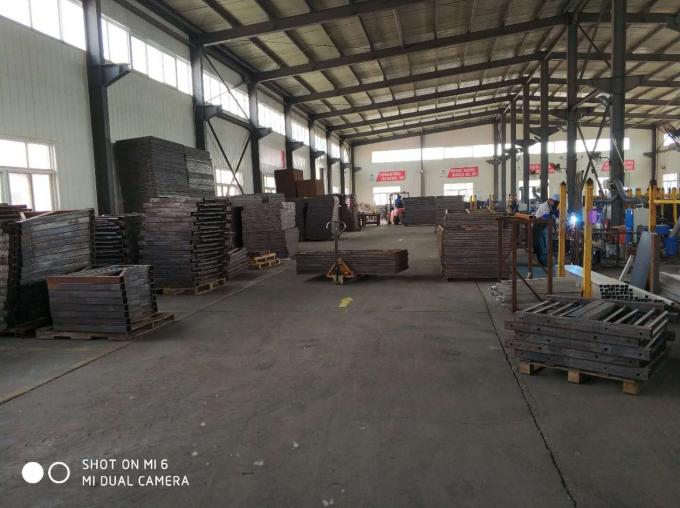 Detailed Product Description
---
Material: Aluminum Alloy
Rated Load: 630kg
Max Working Heigh: 300m
Lifting Speed: 9.6m/min
Diameter Of Steel Wire: 8.3/8.6mm
Power: 2*1.5kw
Counter Weight: 900kg